Taipei, Taiwan, 3 januari 2011 – ADATA Technology, een van 's werelds meest toonaangevende producenten van high performance DRAM modules en NAND Flash applicatie producten, kondigt met genoegen zijn aanwezigheid op de 2011 International Consumer Electronic Show (CES) in Las Vegas aan. Tijdens het evenement zal ADATA nieuwe producten tonen en ook live demonstraties geven om de nieuwe toevoegingen aan de productlijn te showen.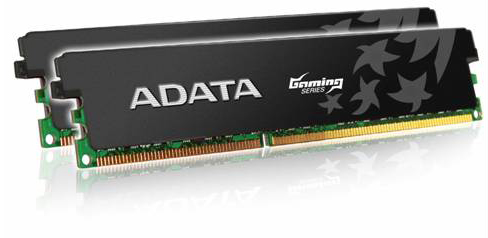 Nieuwe producten die getoond zullen worden zijn o.a. de S511, een ultra snelle SATA 6 Gigabit per seconde solid state drive compatible met het nieuwe Sandy Bridge platform, high performance XPG™ DRAM module en een gloednieuw power supply product. Verder zal ADATA's high-performance lijn van USB 3.0 oplossingen met recordbrekende overdrachtssnelheden te zien zijn, alsmede de theme-based USB Flash Drives.
Live demonstraties zullen plaatsvinden gedurende het evenement, waarbij de producten van de nieuwe power supply unit, high performance XPG™ DRAM Modules en de S511 getoond worden.
ADATA's aanwezigheid op de International CES bevestigt zijn plaats als een wereldspeler op het gebied van opslag- en gamingoplossingen. Dit is een unieke kans voor ADATA om zijn uitbreidende, innovatieve productassortiment te tonen aan consumenten, distributeuren en verkopers. De show begint op 6 januari en duurt 4 dagen.
Over CES
De International CES wordt georganiseerd door de Consumer Electronics Association (CEA), een handelsorganisatie toegewijd aan het promoten van de groei van de consumenten technologie industrie. CEA vertegenwoordigt meer dan 2.000 zakelijke leden betrokken bij het ontwerpen, ontwikkelen, produceren, distributeren en integreren van consumenten electronische producten.
Over ADATA
ADATA Technology, 's werelds 2e grootste verkoper van DRAM Modules (iSuppli, May 2010), 3e grootste van USB Flash Drives (Gartner, May 2010) en een Top 20 global brand in Taiwan, levert complete geheugenoplossingen waaronder DRAM Modules, USB Flash Drives, Memory Cards, Solid State Drives en Portable Hard Drives. ADATA producten zijn internationaal erkend door de iF Design Award (Duitsland), red dot Award, CES Best of Innovations Award, Japan's Good Design Award, Best Choice of Computex Award en de Taiwan Excellence Gold Award. Bezoek voor meer informatie ADATA's website: www.adata-group.com .