UC350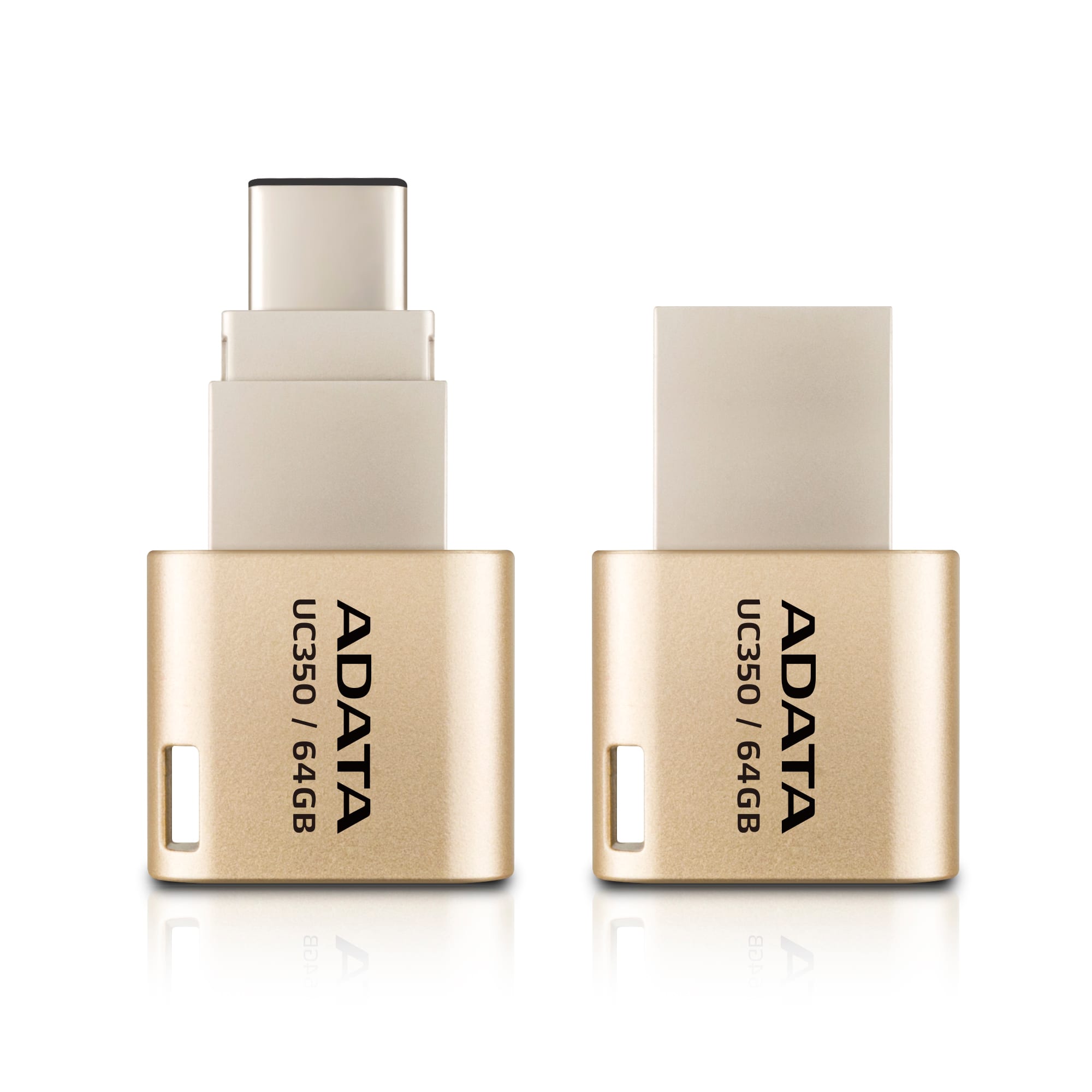 Capacity
16GB / 32GB / 64GB
Color
Golden
Dimensions
29.3 x 18.8 x 7.8 mm
Weight
5g ( 0.18oz )
Interface
Switchable Type-A and Type-C USB 3.2 Gen1 connectors, backward compatible with USB 2.0 / USB 3.0
System Requirements
MAC OS 9.0 or later
Chromebook Pixel
Windows XP,7, 8, 8.1,10
Linux Kernel 2.4.2 or later
Mobile devices running Android OS 4.0 or later
With USB Type-C transmission joint smart phones and tablets ( the device itself must support OTG function )

Warranty
Starting from January 1, 2019, the warranty period for the UC350 is changed to 5 years; For UC350s purchased before (inclusive) December 31, 2018, the warranty period remains unchanged.
Note
1. Actual Flash drive capacity may differ from listed specifications due to operating system formatting and related functions.
2. Please note that USB 3.0, USB 3.1 Gen1, and USB 3.2 Gen1 are in fact the same specification and feature the same exact performance capabilities. The USB Implementers Forum (USB-IF) recently rebranded USB 3.1 Gen1 to USB 3.2 Gen1. For more information about the change, please visit the USB-IF website at www.usb.org.